We recognize that all of our patients are unique and deserve to receive dental care that reflects their individual needs. Our experienced and talented dental team is committed to working with you and your family to create a comfortable, stress-free, and rewarding dental experience every time you visit our practice. We are pleased to welcome you and your family, and we look forward to working with you.
Theresa – Dental Assistant
Our dental assistant Theresa has extensive experience in the dental field, and loves being a dental assistant. She has over 25 years working chairside and is a Certified Dental Assistant as well as a Registered Dental Assistant. Her calming and skilled treatment in her field is an integral part of our operative team. Whether restorative or cosmetic dentistry her seasoned skills are immeasurable.

Tesha – Hygiene
Nicole - Hygiene
Our hygiene team is committed to being patient-centered. Tesha received her dental hygiene degree from the University of Michigan and has been with the practice since her Registered Dental Hygiene degree. Nicole received her Registered Dental Hygiene degree from Ferris State and both outstanding care providers have over 20 years of treating periodontal disease and educating patients on the connection between ones oral health and overall health. Individualized patient management is our focus as we know each patient is unique. Our patients frequently comment on the great chairside manner they receive at their appointment.

Mary – Administrative Support and Patient Coordinator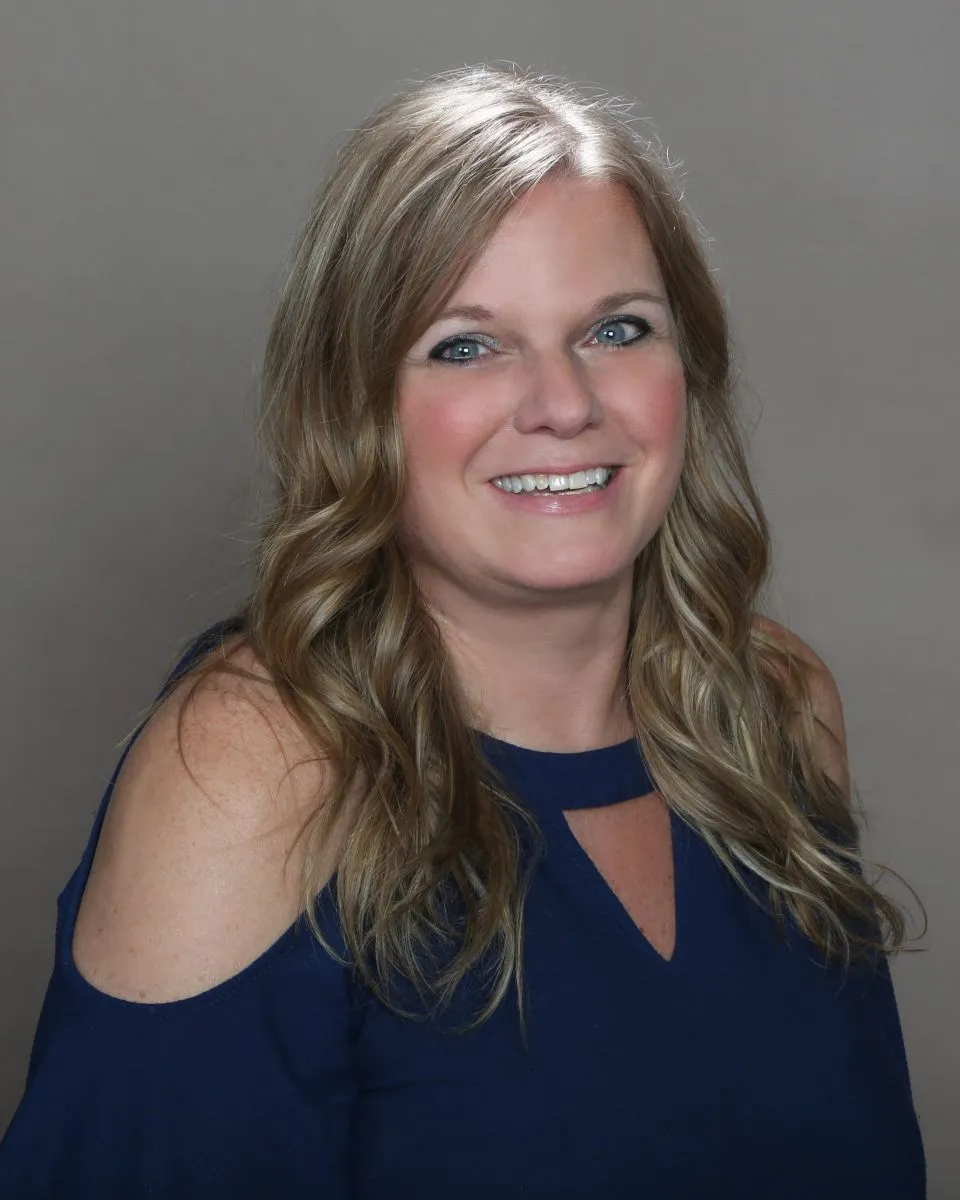 Our administrative coordinator will ensure the best possible experience from the time patients come into our office to the time they leave. Mary will work with you in coordinating appointments, answering billing question, and discussing financial agreements. Our patients appreciate our daily checks on insurance benefits so there will not be financial surprises. She is committed to being a patient advocate and insuring the best patient care. Her outstanding devotion to each patient is matchless.
Bobbi - Front Office Administrator
Bobbi brings over 30 years of invaluable experience in Dental Offices to our team.
With a profound dedication to Customer Service and a remarkable knack for problem-solving, Bobbi has consistently elevated patient experiences throughout her career.
Hailing from Western NY, Bobbi's warm personality and commitment to excellence have left a lasting impact on our practice. Beyond her professional achievements, she finds joy in family, being a proud parent of three sons and one stepdaughter, and an adoring grandparent to 11 grandchildren.
When she's not orchestrating seamless dental experiences, Bobbi indulges in her passion for gardening, reading, connecting with new individuals, and exploring new destinations through travel. Her well-rounded interests mirror her approach to patient care - thorough, attentive, and always striving to cultivate smiles, both in and out